6 Ways to Open your Documentary Film

Greetings!

Hope you find this helpful in both planning and editing your documentary. Look forward to seeing you here in San Francisco for one of our workshops.

Aron Ranen Instructor DVworkshops
Contact: info@dvworkshops.com (415) 820-9622



Up Coming Workshops



4 Day DV Crash Course October 11-14 10am-7pm $495
or....


Oct 11 One Day Camera/Lighting $95




Oct 11 & 12 Camera/Lighting only $295




Oct 13 & 14 Final Cut Pro Class only $295



Two Days of Hands-on Final Cut Pro training
The Grammar of Film Editing
Professional Lighting
Camera & Audio
Five Elements of Documentary
Location Shooting & Critique
Documentary & Corporate Communication styles are explored and demonstrated.
Info Request form, more details .please click here
6-Day Documentary / DV Journalist workshop February 16-21, 2009 $995
A hands-on class in which each participant works on their own documentary here in San Francisco.
SIX DOCUMENTARY OPENINGS

from DVworkshops.com class material

1. COLD OPEN
The film opens right in the middle of full scale action.

This can be a television news report, your subject in the middle of a altercation, an arrest, a birth, a wedding, a sales call, a radio talk show..

a dramatic moment from your footage, perhaps the best stuff you have.



Many fiction movies open with dramatic cold openings.

.grab your attention..

. then work backwards in the story telling.

You can use this in documentary.
It is easy to "back story" out of a cold opening,

you simply entertain your audience with your story question...

How did this character/subject end up in this situation?

...During this movie you will show us... and we will watch...to

see the answer to your story question.
( Moving this scene from the middle of the film to the open helped set up my story question)



In Summary

. A cold opens acts as an attention grabber and It offers you an opportunity to put your best material up front.

2. SOUND-UPS
"Sound-ups" are quick interview clips, from a number of different people...

at the top of your film....Some

editors like to intersperse images/music between

these interview segments.
For Example. Your documentary has

five main subjects

..you

grab an on-camera Interview clip

from each person,

than edit them one after another....some editors may place images/sound between them to allow "breathing room" between each person's statement.
In Summary,

Sound-Ups are a great way to introduce your story AND the characters in your documentary..use this if you have great on-camera personalities, and/or amazing verbal content.

3. VISUAL MONTAGE open

In class I joke about this...calling it the DIRTY RIVER OPENING

...because you can take a

helicopter shot of a dirty river...throw music and titles over it...and people love it.
Never underestimate the power of the image

...if your film has stunning visuals, or deep emotional shots...

opening with music, and visuals will set your mood and story question expectations.
In Summary,
Displaying your graphics & titles over images and music works 99% of the time..but try other stuff too.
4. SLOW REVEAL
..you can

seduce people into your story question.

Like an

outstretched hand gesturing for the viewer

to come forward....you begin with slow fade up from black..

reveal a glimpse of an image,

fade to black again.. than slowly fade up

to another detail

... without showing the big picture..than you

reveal the full scene..

and you have successfully drawn the viewer in... with out using a hammer approach.
For example you can begin with

details from a fashion show...heels on the carpet...a spray of hair relaxer....nervous hands

in a close up...then close up of a hand on the sound board as it pumps up the volume and you

reveal the models coming out on the catwalk.
FOR EXAMPLE

In the documentary MAYA LIN: A STRONG CLEAR VISION , which examines the architect of tithe Vietnam memorial. The director Freida Lee Mock

creates a emotional open

with

slow mo close ups of people crying.. flowers in hands....men on crutches

. people hugging, a finger on the memorial...than it

reveals the wide shot of the memorial itself



In Summary,

The slow reveal is a way to seduce your viewer into your documentary instead of using a hammer approach....BUT REMEMBER BOTH WORK.. it all depends on how you want to treat the documentary material.


5. Quote at the beginning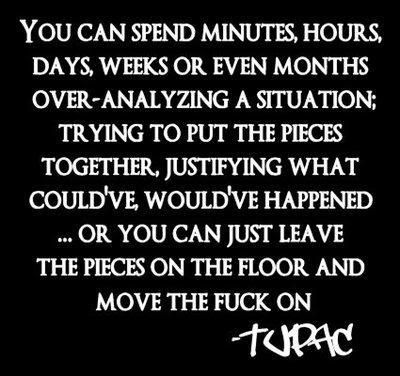 Using simple white text on black background is an elegant way to begin a documentary.

A famous or obscure

quote can immediately set the stage

for your documentary , and it

gets the viewer involved RIGHT AWAY.

..which is a good thing...
In Summary,

using a witty, thoughtful or emotional quote can help involve the viewer from the first seconds of your film, and help establish the story question.


6. CABLE TV DOCUMENTARY open
Jammed packed with cliches, these mindless dribbles of script keep giving documentary as an art form a bad name

. Scripted in florescent lit office buildings in Los Angeles's San Fernando Valley, these underpaid documentary producer / writers

struggle just not to offend anyone... and keep logic on their side...4 people may review their work

, and

anything original is generally shunned.
When scripting these the

narration is on the left side of the page, and the producer notes the corresponding images on the right.

..Than

crews are hired to shoot footage and interviews to fit the script. Archivists play a large role in helping acquire footage to fit the needs of these scripts.
In Summary,

cable TV is a beast that devours programs. Los Angeles production companies churn this material out..it is easier/cost effective to match visuals to a script than to find a story after months or years of shooting.

Summary
Cold Open
Sound-Ups
Visual Montage
Slow Reveal
Quote
Cable TV Open